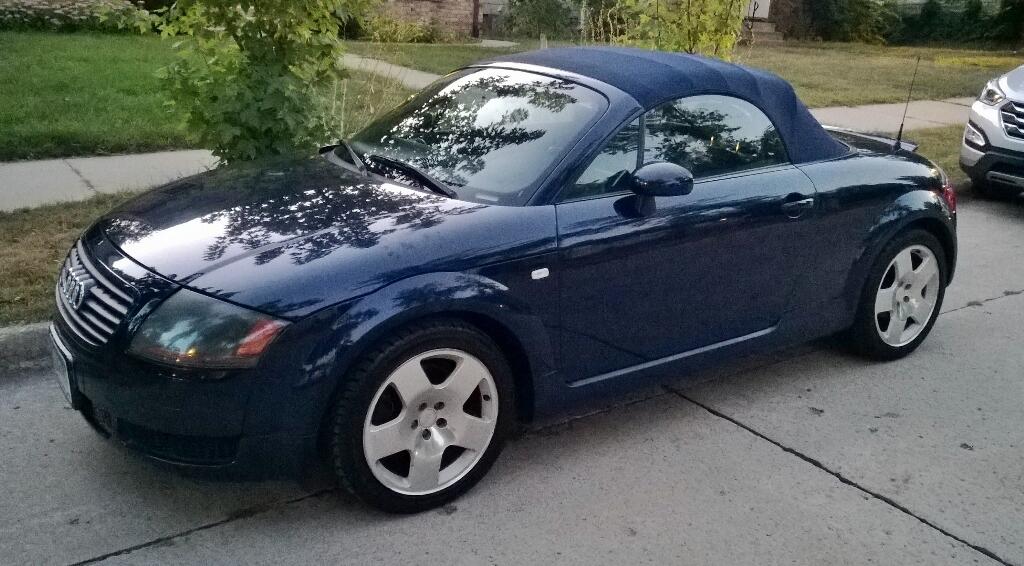 So, last fall, I picked up a 2002 Audi TT 225 Roadster with a little over 160,000 miles. It's super high mileage, but drives super well, and I figure it's a great little car to learn on. Luckily, nothing terrible has happened yet, but I can guarantee you that this car will be featured more than once on this blog in the near future. Once winter came, the convertible was in the garage quite a bit, and I noticed that after a couple of weeks, the car needed a jump start.
Super annoying.
After some considerable trial and error using the fuse box, turns out that it's the Bose amplifier that is causing a pretty big power drain while the car is off. Not a big deal if it's driven every few days, but significant enough that it's dead after about a week and a half. Well, go big or go home, right? Instead of picking up a new amp to provide the same lackluster sound, why not spend a little more and redo all of the audio? I have the Bentley manual, how hard could it be?
I love bad ideas!
So far, on the build list:
Sony DSX-S310BTX for the head unit
Alpine MRP-F300 4-channel amplifier to drive speakers
Alpine MRV-T320 2-channel amplifier to drive subwoofer
Alpine SPR-60C 6.5″ Component speakers for the doors
Infinity Reference 4032cf 4″ 2-way speakers for the rears
JL-Audio 8W1v2-4 8″ Subwoofer for the rear
A boatload of Dynamat, cabling, and fuses
I've already started the project, slowly but surely, as I have an infant and a job, so I'll be updating with some of the ridiculous crap I've dealt with so far, and continuing from there.